Series - Canada's National Friendship Centre Movement
The Friendship Centre Movement, where women have always been at the forefront
"I really attribute the growth of the movement to the large number of women that have been involved" — Jocelyn Formsma
Why It Matters
While social impact organizations across Canada work toward gender parity and equity, Indigenous Friendship Centres are 70 percent women-led, and have been helmed by women since they emerged in the 1950s. The first story in a partnered series with the National Association of Friendship Centres, we break down why and how Friendship Centres foster women's leadership.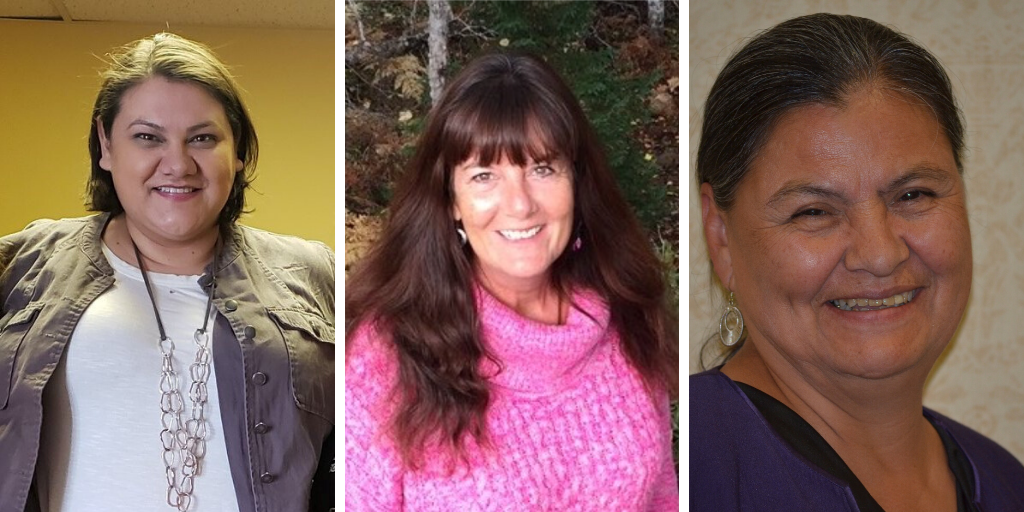 "We just naturally do things differently. When I look at other organizations, there's so much emphasis on gender parity and gender equity," says Jocelyn Formsma, executive director of the National Association of Friendship Centres. "Companies are always talking about making sure there are enough women on their boards and in senior management positions; and we're an organization that has achieved that naturally." 
The National Association of Friendship Centres (NAFC) is the national body for the Friendship Centre Movement in Canada. Supporting over 107-member Friendship Centres and Provincial/Territorial Associations (PTA) from coast-to-coast-to-coast. The NAFC champions urban Indigenous perspectives and communicates realities at a national level. 
Friendship Centres, in short, are urban Indigenous hubs offering culturally guided programs and services such as language learning and employment and justice support to Indigenous people. Established in the 1950s, Friendship Centres are the most significant urban Indigenous service delivery infrastructure in Canada – and many of these Centres were spearheaded by women.
To this day, the Friendship Centre Movement remains predominantly women-led; 70 percent of Friendship Centre executive directors are women, 83 percent of PTA leaders are women and 80 percent of NAFC senior management are women. But why?
70 percent of Friendship Centre executive directors are women.
Historically, Indigenous communities held great respect for the roles and responsibilities Indigenous women and two-spirit people held. Women and men were treated equally, there was a recognition that women had power, authority and agency. This dynamic remains in Indigenous communities to this day, despite centuries of settler interference with Indigenous ways of knowing and being. 
"Culturally, Indigenous women have always innately had a responsibility to take care of family, home and extended family," says Kelly Benning, NAFC vice-president. "Which basically spills over to encompass your entire Indigenous community."
Benning grew up frequenting Friendship Centres with her father, understanding them to be places of healing, where people could build a good life. She believes women are drawn to Friendship Centers because of their need for kinship. She says once that kinship is created, in order to nurture it, they become caretakers, advocates and tend to stay in those types of roles. They then learn on the job, and grow through mentorship opportunities, making them Friendship Centre leaders for life.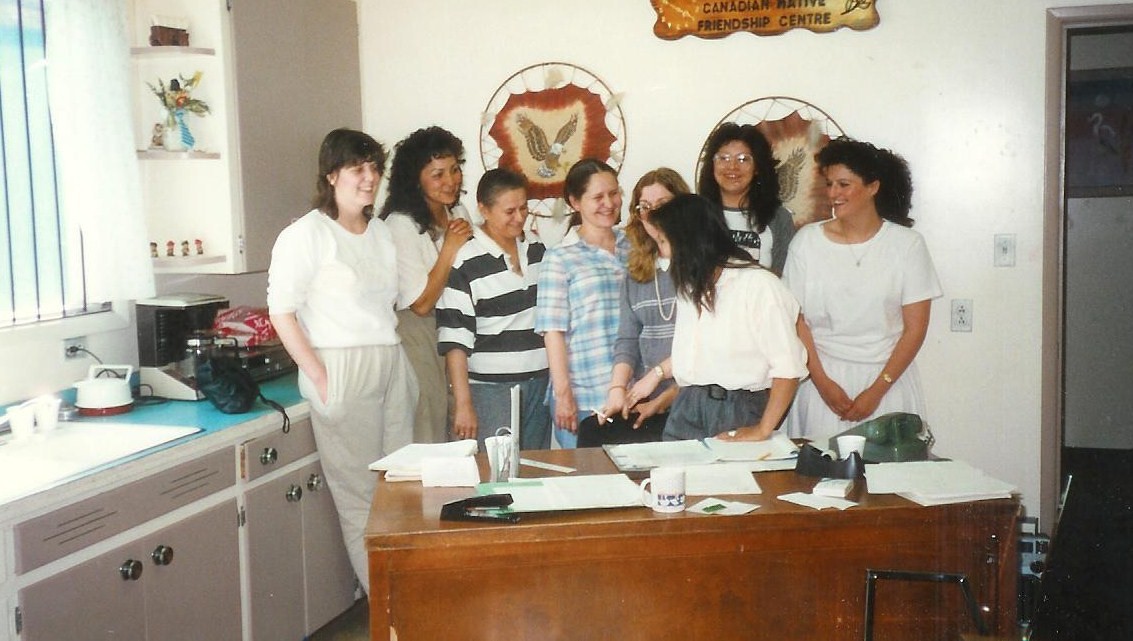 Built upon the influence of Indigenous women, Friendship Centres today allow women opportunities that aren't necessarily available elsewhere. Women are valued not strictly on the basis of formal and institutional education, but what their life experiences bring to the table —  whether those are skills learned through raising a family, or from their role within the community says Vera Pawis-Tabobondung, NAFC Senator. "Friendship Centres are an inclusive environment that allow these women who aren't [institutionally] trained the opportunities to learn and grow." 
Pawis-Tabobondung speaks from experience — she's been involved with Friendship Centres for almost 50 years: "When Friendship Centres were first starting out, women understood the reasons of us getting together socially, culturally, and encouraged that," she says. "So I think that basis shaped the Friendship Centre Movement and it has just continued to grow."
Formsma agrees, having been involved in the movement since she was a high school co-op student. She's grown up with the influence of Friendship Centre women. "Women are the great organizers of our community," says Formsma. "Any woman I've seen working in the movement, they're really good at scanning the landscape, figuring out what's needed, what exists, and then trying to match those things together."
While the NAFC has many incredible men working in the movement, it is important to recognize the privilege of working with the sheer magnitude of incredible Indigenous women leaders. "On International Women's Day," says Formsma, "I am really proud to be part of an organization that's so largely Indigenous women-led, doing essential work in urban Indigenous communities."